CoolSculpting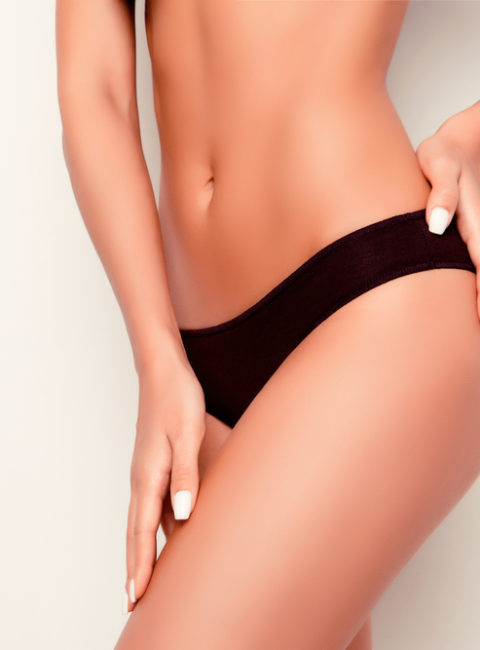 Non-Surgical, Natural Fat Loss Procedure
Keeping trim takes time, effort and often an investment in personal trainers, healthy foods, and gym memberships. Despite even our best efforts, we can be left with stubborn bulges that don't respond to even the most stringent weight loss program. Losing fat volume is our goal after we've worked hard to lose the weight and now we're ready to trim the excess, but how do we do it safely and without surgery? Our latest fat-trimming procedure is completely nonsurgical and safe. The technology was discovered by researchers observing popsicles, of all things, and their effect on children's cheeks.
CoolSculpting was developed by Harvard scientists that saw the magic of cooling fat instead of surgically removing it. This nonsurgical fat reduction treatment is FDA-cleared and utilizes a targeted cooling process that destroys fat cells underneath the skin, literally freezing them away. The beauty of the treatment is that only fat cells are frozen, the rest of your skin cells remain healthy and viable. If you're looking to avoid more invasive surgery to get rid of this excess fat, this is the best option out there. This process of cryolipolysis (fat freezing) allows your body to naturally process and remove fat completely.
A Quick Procedure
Unlike other fat reduction procedures, CoolSculpting takes a short time. Most patients go on about their day right after their treatment. CoolSculpting takes only about an hour, which is perfect for busy people that work most of the day. Take a break with CoolSculpting and you'll notice the fat melt away; it's so simple that many patients fit their appointments into their lunch breaks.
What Areas Can Be Treated
We should first discuss the areas of treatment you can focus on with CoolSculpting. The main areas of concern in a significant number of our patients at Calabasas Med Spa are:
Inner and outer thighs
Flanks or love handles
Back fat
Abdomen (tummy)
Arms
Under the chin (double chin)
At Calabasas, we recommend this CoolSculpting treatment only to our Calabasas clients who have worked off their weight and simply want to trim excess fat. Clients who are within a few pounds of a healthy and ideal weight are the best candidates for CoolSculpting fat reduction. The reason we say this is because this procedure is not meant for weight loss, but to help reduce any extra lingering fat cells to help smooth over the skin and create a leaner look.
Once you've decided to have the CoolSculpting treatment done, your consultant will go over the areas above with you to see which treatment plan is best suited for your body and goals. We want to sculpt all the areas you are most concerned with, and we may be able to do this all in one treatment as a few areas can be treated at one time. Your treatment plan for fat freezing treatments may require additional visits to Calabasas Med Spa.
How Does the CoolSculpting Treatment Work?
Step One: A cooling and protective gel pad is placed over the abdomen, thighs or double chin. The CoolSculpting cooling device is then put over this gel pad, so there is no direct contact with the skin and the CoolSculpting device.
Step Two: When the CoolSculpting devices are placed on every spot area you want to be treated, the machine will begin working on the tissues by delivering controlled cooling energy to the skin and sucking the area into the device. Some patients may find this first few minutes of cooling slightly uncomfortable but that it levels out after about ten minutes.
Step Three: The CoolSculpting device will target the underlying fatty cells at 0 to -10 degrees Celsius. These temperatures work to freeze fat cells in their tracks, causing them to crystallize and shatter as time passes, removing them completely from the body using your body's own cells (called macrophages) to absorb and eliminate them naturally.
You're done! The gel pad is removed as well as the CoolSculpting tool, and you're ready to go!
This treatment is revolutionary for people looking to get rid of this small layer of fat without the use of invasive surgeries like liposuction when they're not needed. We offer our clients only the best options for fat loss that make the most sense for them and their lifestyle. CoolSculpting can save you so much time and stress in under an hour with multiple placements of these cooling devices in one session.
After A Treatment, What Can I Expect?
After one treatment, most patients will see fat reduction ranging from 20-25%. Because the treatments freeze the fat cells, it takes a few months for your body to metabolize and pass the fat, and thus, realize the effects of the treatment. Just imagine, after a couple of months, your clothes will fit better, and you will look better. The highlight of this treatment is that as long as you maintain a healthy diet and lifestyle, your results will last permanently!
Long-lasting Results by Freezing the Fat
To explore our CoolSculpting and other cosmetic options to help you change the way you look in your clothes and feel beautiful every day, call Calabasas Med Spa at 818-225-0122 today.
View Our Coolsculpting Gallery
---
* This information about CoolSculpting was reviewed by Dr. Lawrence Osman. If you have any questions, please don't hesitate to contact us using our contact form below.