Laser Skin Resurfacing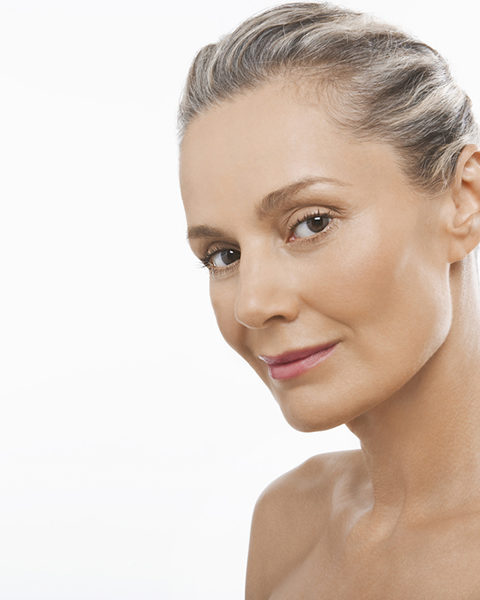 With the variety of skin types and lifestyle choices we make, where we live, and how we treat our skin, there are many factors that affect the way our skin ages and responds to the environment. As a result of acne scarring, UV exposure, and environmental damage, the tone, and texture of our skin becomes rough, dull and thin. To get to the core of these changes in our cells, we can use specialized laser treatments to break through this damage and resurface our skin, revealing a healthier and polished complexion.
At Calabasas Med Spa, we use non-ablative and ablative laser skin resurfacing treatments to target hyperpigmentation such as age spots, freckles, fine lines, acne scars and melasma acquired during pregnancy. We use the most advanced techniques of fractional laser resurfacing to save all healthy cells and resurface select areas around them, then follow up treatment with a customized skin care plan that will help you maintain this resurfaced skin.
Before Your Laser Skin Resurfacing Procedure
When a new patient visits us at Calabasas Med Spa, we like to remind them that a detailed skin analysis best supports any skin care procedure or treatment. When you know the condition of your skin, you begin to understand what treatments will benefit you the most. Once we talk a little about your skin care goals, we will offer you a few focused treatment options to help you correct your skin concerns.
Laser Skin Resurfacing Will:
Reduce the appearance of early signs of aging and fine lines
Repair sun damage
Improve skin laxity
Boost collagen growth
Work to reduce acne scarring
Reduce age spots and pigmentation
Minimize the appearance of freckles
Improve texture for smoother skin
Before your laser skin resurfacing treatment, it's important that any pre-existing skin conditions such as acne, open sores, and any bacterial or viral infections are pointed out to your doctor. Before any laser treatment, skin must be clear of these bacteria; we can help you treat these conditions beforehand to make sure you receive the best outcome.
Before Your Laser Treatment:
Do not tan
Do not apply any body sprays, lotions or perfumes

Do not apply makeup
Advanced Laser Resurfacing and Peel Procedures
While our laser resurfacing device allows us to calm the skin while simultaneously applying heat, your physician will apply a thin layer of anesthetic cream to your face and neck (if both are treated) to reduce any discomfort during the procedure. This anesthetic is wiped away, and your face is cleansed thoroughly to clear any impurities from your skin that could block laser treatment. You will be fitted for a specific pair of protective eyewear or contacts to shield your eyes from the intensity of the laser's light.
Once the procedure begins, your doctor or skin care specialist will apply the laser device to the surface of your skin and begin treating it in sections. The laser will fractionally target the skin by creating channels to allow for spatial healing throughout. Fractional laser is the best option for patients who are looking only to enhance healthy skin cells and resurface those that have become damaged through sun exposure, cell death, and improper skin care. On average, this laser will pass over the skin twice to make sure we have covered all areas in need of repair.
Aftercare and Recovery
Depending on the extent to which your skin was treated, you may require a week or so to see a reduction in redness, scaling, and slight swelling. You can return to your normal activities as directed by our providers and usually within a day or two. We ask that you remain out of the sun as much as possible for a few days following the procedure and that you wear a 30+ SPF cream as directed by your doctor or therapist. A topical moisturizer and skin care regimen are offered to you to moisturize the area and prevent any scabbing. Your skin may require a few days to heal completely as new skin cells regenerate and smoother, glowing skin is revealed. Our team will check in on your progress over the next few days following treatment.
To learn more about our particular laser skin resurfacing treatments and receive a detailed skin care analysis, call Calabasas Med Spa today at 818-225-0122 to schedule your consultation.
---
* This information about chemical peels was reviewed by Dr. Lawrence Osman. If you have any questions, please don't hesitate to contact us using our contact form below.