Facials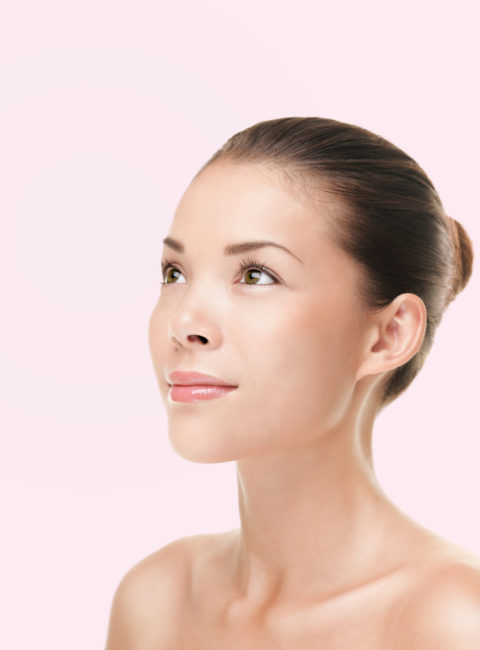 Looking and feeling your best is one of the most valuable gifts you can give yourself. In today's fast-paced world, it's hard to find that "me" time, but when you do, Calabasas Med Spa is committed to helping you look and feel fabulous. Our amazing facials will leave you relaxed and rejuvenated like you've just come back from a much-deserved getaway! We have options to fit patients of every age, skin type, personal style, and budget.
For too long, it was very common for younger women to see preventative care through a less-than-delicate facial, only to end up with skin looking older and more tired, rather than younger and refreshed. With that in mind, we've developed a variety of fully-researched, effective facial techniques for everyone from teens to adults, to include those who suffer from skin conditions such as acne, unwanted scars, and premature signs of aging.
Don't settle for anything less than the best when you're ready for Calabasas facials that leave you looking vibrant and with a glow evident to everyone you meet afterward. Calabasas Med Spa knows the difference that beautiful skin can make, which is why our state-of-the-art techniques, perfect safety record, and celebrity clientele speak for themselves. Your skin will thank you.
Our Facials Include:
Acne Light Facial
A perfect new option to control mild to moderate acne without topical prescription products, oral antibiotics or Accutane. We use a blue laser light to destroy the p. acnes bacteria in your skin to fight acne at its core. Each treatment is 15 minutes long, and a series of weekly treatments are needed to obtain the best long-term results.
Back Facial
Not many people think of the back when they think of facials, but the skin in this area is often susceptible to blemishes and forgotten overall. This facial is infused with ingredients that will cleanse and treat the back and its pores thoroughly to leave the skin cleansed and healthy.
Dermaplaning Facial
Dermaplaning removes the outer most layers of dead cells using a sterile surgical blade, leaving the skin immediately smooth, supple and vibrant. Dermaplaning is another non-traumatic method of skin rejuvenation used to help treat scars, wrinkles, crow's feet, splotchy pigmentation, sun damage, age spots, pre-cancerous lesions and tattoos on the skin.
DiamondTome Medical Grade Microdermabrasion
Our head of nursing, Launa Stone, is the featured speaker and trainer on the training video distributed nationwide for the DiamondTome™ Microdermabrasion System. The DiamondTome™ Skin Resurfacing system is an evolution in microdermabrasion. Using a wand, we gently and painlessly exfoliate the skin with natural diamond chips and vacuum up the dead skin cells, blackheads, whiteheads and other unwanted debris, leaving the skin softer, smoother and noticeably cleaner, even after the first treatment! We recommend multiple treatments for the best results, and it may also be combined with our "Dripping With Diamonds" facial.
Dripping With Diamonds
This luxurious facial begins with a full face DiamondTome™ microdermabrasion, perfect for revitalizing and exfoliating the skin. We follow microdermabrasion with a full-face Hydrafacial to remove dead skin cells and impurities while bathing the new skin in moisturizing serums and antioxidants. This facial includes hot towels, a massage, botanical oils, and liquid nitrogen. You will see immediate and long-lasting results as well as clean, smooth, soft, hydrated skin! The Doctors, a hit television show, featured us performing this signature treatment on February 17, 2010.
HydraFacial MD
A single treatment cleanses, painlessly extracts, exfoliates, and hydrates with nutrient-rich serums packed with vitamins, antioxidants and hyaluronic acid. This new technology uses a multiple spiral-planing tip that vacuums and swirls away dead cells and impurities. Featured on The Doctors as the best thing to do for your skin without surgery!
O2 Oxygen Facial
Our oxygen system uses 87 different combinations of vitamins, minerals, enzymes, amino acids and most importantly, PURE OXYGEN, leaving the skin healthy, rejuvenated and beautiful. This facial consists of exfoliation, cleansing, Osmotic Hydration, and oxygenation propelled onto the skin to nourish and revitalize the skin cells. The result is an increase in the suppleness and elasticity of the skin.
Red Carpet Ready
Two separate firming, cleansing, and exfoliating enzyme masks are applied and include a massage, cinnamon peel, and liquid nitrogen. This facial produces smoother, tighter, brighter skin. This enzyme treatment is specifically designed to nourish, replenish, and energize the cells by stimulating capillary flow to the skin leaving you ready for your close-up.
Acne Facial
Treatment includes cleansing, steam, exfoliation, extractions, and a therapeutic mask. Perfect for teens suffering from acne.
Triple Oxygen Facial
Our classic (and most popular) all-around complexion reviver! This facial starts with a skin type-specific peel, followed by an Omega Complex gel exfoliation, which is perfect for revitalizing and exfoliating the skin so that you won't believe your eyes. The facial also includes any necessary extractions, the application of our highly-potent anti-oxidants, vitamin serums and oxygen spray. It's like a breath of fresh air for your face. This facial was voted Best Spa Treatment by multiple magazines. TV personalities, models, and celebutantes credit Triple Oxygen facials for their perfect skin, saying the treatment is "pure heaven."
If you're ready to cleanse away rough, dull skin and reveal your freshest face, call Calabasas Med Spa at 818-225-0122 to learn more about of luxury facials for men, women and teens.
---
* This information about facials was reviewed by Dr. Lawrence Osman. If you have any questions, please don't hesitate to contact us using our contact form below.